For an extensive biography as a (free) pdf, see www.julieandfransmuller.nl (English site). This site includes a complete book, written by Dr. Julia Muller, to be found under the heading Max van Egmond. Its final chapter is a musical "credo" written by Van Egmond himself. At the end, the biography provides a complete listing of all his LP and CD recordings.
A few particulars from the biography will suffice here:
Max van Egmond, Dutch baritone, was born in 1936 in Semarang on the island of Java, Indonesia, then the Netherlands' East Indies.
After World War II, back in his homeland, Max went to the Willem de Zwijger Lyceum (Bussum) and the University of Utrecht. He took private music lessons with Tine van Willigen and Dr. Anthon van der Horst.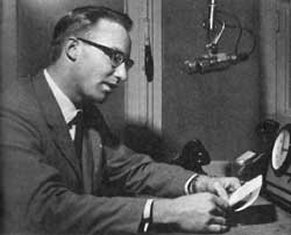 From 1955 to 1959, before embarking on his singing career, Max van Egmond employed his vocal skills in a different way, as a newsreader with the National Broadcasting Company of the Netherlands in Hilversum.
Van Egmond's international career of nearly half a century lasted from about 1958 to 2005. As a lyric bass-baritone with special coloraturas skills and emphasis on language and diction, he appeared in oratorios, operas, concerts and recitals.
Simultaneously, Max has recorded dozens of LPs and CDs including most of Bach's vocal works; operas by Monteverdi, Rameau, Purcell and Handel; oratorios by Schütz and Reger; songs by Purcell, Beethoven, Schubert, Fauré and others, all listed in the discography.
His concert tours have covered every continent, but Van Egmond appeared most frequently (apart from his homeland) in Japan, the USA and Canada.
His teaching activities, too, were (and are) quite international. He was on the faculty of the Sweelinck Conservatory in Amsterdam (where he headed the Early Music Department for several years) and still teaches at summer academies, notably in San Francisco, with the American Bach Soloists.